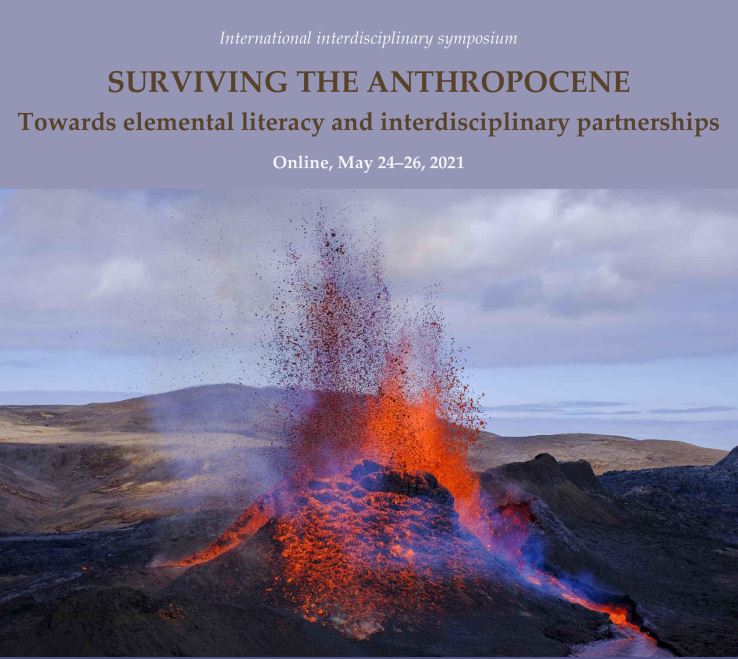 INTERNATIONAL INTERDISCIPLINARY SYMPOSIUM "SURVIVING THE ANTHROPOCENE AGE"
Mediterranean Institute for Environmental Studies and Institute for Philosophical Studies ZRS Koper invites you to the international interdisciplinary symposium
SURVIVING THE ANTHROPOCENE  Towards Elemental Literacy and Interdisciplinary Partnerships 
on 24–26 May 2021, online
The interdisciplinary symposium combines innovative knowledge from the intertwining fields of philosophy and pedagogy, ecofeminism, politics, theology, biosocial cultural and geographical studies, and theories and practices of new embodied critical thinking. The purpose of the symposium is to consider the creation of future just ways of coexistence on Earth, which will enable the survival of humanity, animal and plant species and nature in the Anthropocene. By recognizing the natural environment as its own actor, the symposium strives to "breathe with nature" as its companion and partner. One of the main tasks of this symposium is to defend the philosophy of connecting and respecting the living on the basis of new pedagogy and environmental sensibility, and thus striving for a better understanding and resolution of conflicting conflicts between nature, culture, ethics and politics. The symposium thus brings proposals for new, complex and adaptable possibilities, challenges and reforms of environmental management, as well as philosophical and social analyzes of modern orientations of ecological justice.
The symposium will be held in English.
The book of abstracts is available on the ZRS website: tps://www.zrs-kp.si/index.php/event/simpozij-anthropocen/ 
The interdisciplinary symposium is co-organized by:
The symposium is financially supported by the Public Research Agency of the Republic of Slovenia (ARRS) as part of the basic research project Surviving the Anthropocene by Developing New Ecological Justice and Biosocial Philosophical Literacy (J7–1824).
Cordially invited!